RED ROWEN AND THE MADCHESTER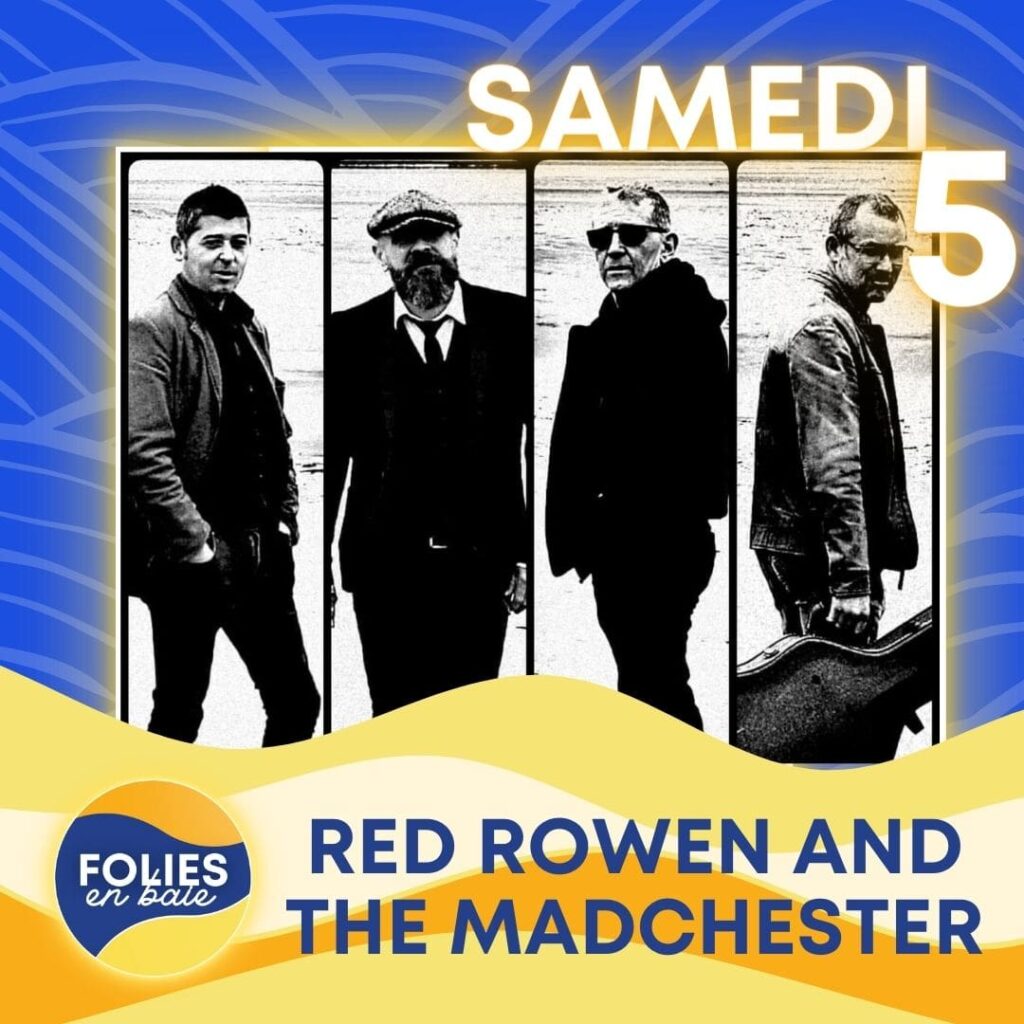 "Just for Life & Rock'n'Roll…" c'est leur crédo. Découvrez SAMEDI 5 AOUT Red Rowen & The Madchester, notre groupe de « NoisyRock » de Saint-Brieuc !
Mené par David (ancien chanteur de « Lithium »), mais aussi Jérôme, Marc et Stef, la bande s'est créée en avril 2021. Leur univers musical ? Un rock aux inspirations venant aussi bien d'Oasis ou Nirvana que des francophones de Noir Désir ou Alain Bashung.